One-time passcodes (OTPs) are now a standard part of our digital lives. We rely on these pesky but essential 6-digit codes to enable two-factor authentication and secure our online accounts.
While most of us take OTPs for granted, they represent a massive industry supporting several tech titans. Of course, you have Google's Identity Platform and Amazon's Cognito. Popular companies like Duo Mobile and Octa have become household names.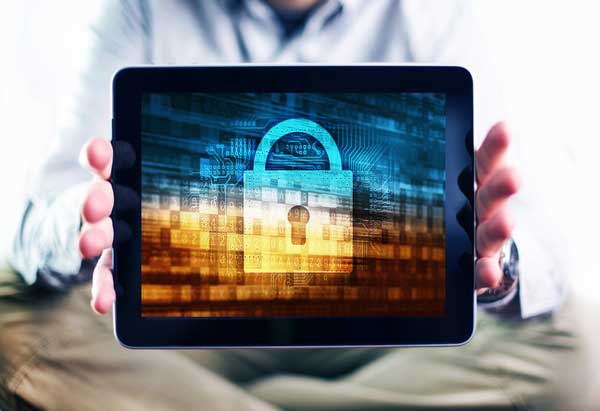 But have you heard of Twilio? Twilio is the undisputed king of automated text messages and emails. At its peak, Twilio had a staggering market cap exceeding $70 billion. This made Twilio one of the top 250 largest companies globally.
Lately, though, things haven't looked so rosy for this fallen OTP giant. Twilio's stock has crashed 85%, slashing its market cap to just over $12 billion. It's tempting to chalk this up to broader economic jitters. But Twilio's decline seems more fundamental.
Not only did Twilio fall much further than other tech stocks, but it has yet to recover any lost ground. Twilio's financials explain this protracted slump. Twilio has never booked a profit, relying on investors to finance its operations.
This strategy works when revenue grows exponentially. But now Twilio's top line has stalled around $4 billion. Making matters worse, expenses aren't improving either. Twilio is burning through over $1 billion annually. With just $3.5 billion in the bank, Twilio faces a precarious situation.
In this article, we'll explore Twilio's meteoric rise and spectacular fall. We'll also consider whether this fallen OTP giant can reclaim its former glory.
An Underserved Market
Twilio didn't start off in OTPs. When Twilio launched in 2007, OTPs weren't yet a thing.
Twilio emerged from the mind of Jeff Lawson, a software developer turned serial entrepreneur. As an ex-AWS product manager, Jeff was obsessed with perfecting user experiences.
Jeff believed that iterating to understand customers and build better solutions was the purpose of software engineering. Despite founding three prior companies, Jeff felt he constantly fell short in this area.
The reason? A lack of communication. Traditional businesses like stores and restaurants can constantly interact with customers. But software companies have far less direct contact with users.
Aside from the occasional review, there was no way for Jeff to communicate with customers. So Jeff investigated building his own communication infrastructure.
But Jeff quickly ran into a brick wall. Building communications platforms is far harder than building software. Jeff was used to software timelines of a few weeks. In contrast, communication infrastructure would take 2-3 years and millions in capital.
Unable to stomach the cost and timeline, Jeff explored solutions from big tech companies. But he found nothing, and a lightbulb went off. If Jeff needed to talk to customers, other developers likely did too. And if no solution existed, maybe he could fill the gap.
So was born Twilio – a company aiming to make communication between software companies and users seamless. Of course, building this business was far from straightforward.
Jeff needed VC backing, but no investor understood his vision. So Jeff took what he thought would be a safe approach, pitching to someone he knew well. But his contact laughed Jeff out of the room, insisting he'd need an army of salespeople.
This failure showed Jeff he needed proof before approaching VCs again. So instead of pitching, Jeff started building. His team created a cloud voice API that could make and receive calls. They launched it in November 2008, before even Google Voice.
Given its first-mover advantage, Twilio quickly won big-name customers like Cheetos, Earth911, Tumblr, and Sony Music. Twilio Voice also proved invaluable for politicians seeking to automate voter outreach.
Armed with these clients, Jeff returned to pitch VCs and found a much warmer reception.
Growing Pains
In early 2009, Twilio raised $600k in seed funding, including from future 'Shark Tank' star Chris Sacca. Just months later, Twilio closed a $3.7 million Series A round.
With fresh capital, Jeff doubled down on sales. He stressed that the key to growing Twilio was treating developers as customers.
Many enterprises consider developers secondary users, prioritizing public image and branding instead. And developers have few platform alternatives, so retention is less of a concern.
As a developer himself, Jeff rejected this mindset. He insisted Twilio cater to developers as real customers. Twilio sponsored hackathons, gifted swag, and predicted it would distribute more shirts than Blackberry sold phones.
As Twilio's reach expanded, the company also broadened its product line. This led to a text messaging API launch in February 2010. Originally, this focused on delivery confirmations and shipping updates rather than OTPs.
It wasn't until mid-2011 that Twilio debuted its shortcode API for OTPs. And this brought all of Jeff's old worries roaring back. Twilio's voice API and original SMS product didn't require massive infrastructure due to limited volume.
But OTPs meant sending tens of millions of daily messages. Twilio now needed robust infrastructure and deals with carriers to process huge text volumes. Twilio also wrestled with combating spam and abuse.
In truth, Twilio never fully solved this problem. But luckily for Twilio, investors by then grasped its potential. After resisting Jeff in 2007, by the early 2010s, VCs eagerly financed Twilio's meteoric rise.
This included $12 million in late 2010, $17 million in late 2011, $130 million in 2015, and a $150 million IPO in 2016. Essentially, Twilio dealt with infrastructure challenges by raising and burning VC cash. But as Twilio matures, investors now demand profitability and returns.
A Breaking Point
The harsh reality is that profitability has remained elusive for Twilio. Twilio has already resorted to mass layoffs multiple times.
Last September, Twilio cut 11% of staff. Earlier this year, it slashed headcount by another 17%. In just the past year, Twilio's workforce has shrunk by almost one-third. Yet Twilio still loses over $1 billion annually.
This stems largely from industry dynamics rather than any Twilio-specific issue. Competition in communications APIs has become cutthroat, especially with Google and Amazon now huge players.
These behemoths view communications APIs as a tiny segment within a small division. They don't care about profitability – their priority is merely maintaining control and touting a complete enterprise suite.
Whether their SMS business earns money is irrelevant. For giants like Google and Amazon, it's all about the big picture. Locking in major customers like Walmart or Ford matters above all else. If subsidizing OTPs helps achieve that, so be it.
Obviously, Twilio lacks this luxury. As a pure-play communications provider, this business itself must be profitable. And by Twilio's own admission, GAAP profitability will take until 2027.
The good news is that Twilio boasts an impressive customer roster including Uber, Airbnb, Instacart, Reddit, and Lyft. These companies are unlikely to abandon Twilio given its developer-first approach.
So long as Twilio retains its customer base, investors will probably continue backing the company. At worst, Twilio endures a few rough years before eventually reaching profitability and smooth sailing.
Google and Amazon don't aim to crush Twilio either. Twilio just partnered with Google on AI-powered customer support. And Amazon owns a 1% stake in Twilio.
But this could also signal danger. Twilio looks like an ideal acquisition target – strong company, loyal customers, cash burn issues. Google or Amazon could easily afford the $12 billion price tag.
They'd also find it easier to manage Twilio's costs given internal infrastructure and scale. An acquirer might even reach profitability where Twilio has failed. And even if not, absorbing Twilio's customer base would enable selling them other services.
Hopefully, Twilio can stay independent and prevent further domination of communications infrastructure. But only time will tell whether this fallen giant can rise again on its own.