Matt O'Hayer never had any doubts about wanting to be an entrepreneur. By his own account, the founder of Vital Farms has started over 50 businesses throughout his life. While not all succeeded, his perseverance led him to create one of the most unique and ethically-minded egg companies in America.
When O'Hayer started Vital Farms in 2007, it began with just 20 Rhode Island Red hens on a small 27-acre farm in Austin, Texas. Fast forward to today, and it has become the second largest pasture-raised egg brand in America.
So how did a tiny flock of chickens transform into a nationally recognized brand sold in over 24,000 stores?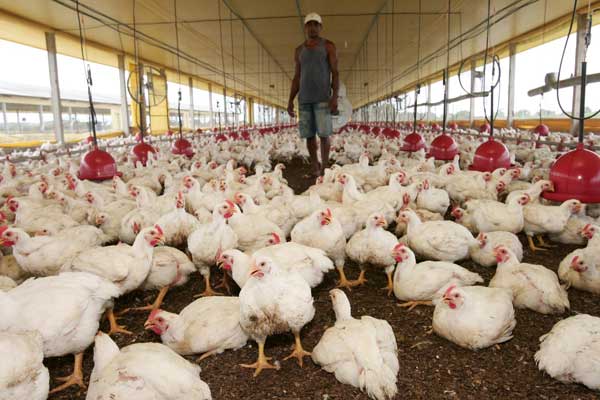 From Cages to Pastures: Doing What's Right for the Hens
The catalyst for starting Vital Farms stemmed from O'Hayer's ethical concerns around modern industrial egg farming. The standard practice of cramming hens into small battery cages troubled him.
As O'Hayer explains:
"To take these sentient beings and shove them into a cage was horrible. We also found out that when you get them out of the cage and put them on a pasture, that they were happy."
When he first let his small flock roam free on pasture, O'Hayer noticed the eggs had richer, darker orange yolks and better taste. He realized that pasture-raising wasn't just better ethically, but resulted in a superior product.
O'Hayer began selling his pasture-raised eggs to restaurants and farmers markets at a premium price – up to $4 per dozen when conventional eggs cost just cents per egg. He found that customers were willing to pay more for eggs from hens raised humanely on pasture.
Today, Vital Farms eggs retail for around $4-5 per dozen, often the priciest eggs on grocery store shelves. But the business has proven there's a sizable market of consumers who care deeply about animal welfare and are willing to pay extra for eggs produced more ethically.
As O'Hayer notes:
"It's more expensive to not torture an animal. To do the right thing is not always cheap."
Expanding Through the Pasture Belt to 300 Family Farms
To expand production, Vital Farms began partnering with small family farms in areas dubbed the "pasture belt." This region spans parts of nine states with ideal climate conditions for year-round outdoor access.
Today over 300 family farms are part of the Vital Farms network. The company provides each farm with training on raising hens humanely on pasture along with fair compensation.
This model allows Vital Farms to scale up production in a sustainable way while staying true to its ethical farming practices. As O'Hayer explains:
"The speed at which we grow is really governed less by the opportunity in the marketplace and more by our ability to execute well…[to ensure] high quality growth."
The Importance of Conscious Capitalism
A chance meeting with Whole Foods founder John Mackey set O'Hayer on a mission to build a company based on conscious capitalism.
Mackey's vision was that businesses should have a higher purpose than profits alone. They should serve all stakeholders – customers, employees, suppliers, the environment – not just shareholders.
This concept of using business as a force for good inspired O'Hayer when starting Vital Farms. He saw it as a better way to operate that took the focus off getting rich quick and emphasized long-term, ethical growth.
Partnering with Whole Foods for Rapid Growth
Thanks to an early partnership with Whole Foods, Vital Farms' pasture-raised eggs rapidly expanded across stores nationwide.
The alignment in values between the two brands was clear. And the success of Vital Farms eggs with Whole Foods' discerning customer base provided validation that there was consumer demand for a more ethical egg.
As O'Hayer explained:
"It took off within Whole Foods early on. We got one region after another… Our eggs were selling and selling well within Whole Foods."
Between 2015 to 2023, Vital Farms achieved staggering growth, with revenue expanding an average of 35% annually. They've shock the egg market by proving consumers will pay more for eggs from hens raised humanely.
And with just 5-6% market share currently, they still see enormous potential for further growth ahead.
Staggering Growth But Staying True to Their Values
In the summer of 2020, Vital Farms became a publicly traded company. Revenues continue to climb rapidly, projected to hit $465 million in 2023.
Yet the founders aim to stay true to their core values around ethical, sustainable practices even amidst rapid growth. As O'Hayer says:
"We've grown to become the second largest egg brand in the United States at retail, and yet we're still only maybe 5 or 6% of US retail sales of eggs. And so it feels like we're still very much the startup in that space and we have a lot of runway to continue to expand and grow."
Most recently, Vital Farms launched a line of Restorative Eggs from farms using regenerative techniques to improve soil health. They see this as the future of farming aligned with their mission.
Improving Lives Through Better Food
At its core, Vital Farms seeks to produce food that improves the lives of people, animals and the planet. They want to keep improving egg production where they can directly impact it – at the small family farms raising their hens humanely.
By creating a better life for their hens and providing consumers with superior eggs they can feel good about, Vital Farms has carved out a niche marrying ethics and quality.
In O'Hayer's own words:
"It shows that that movement is working and that people really care what they eat and where they where it comes from when it comes to eggs."
After 15 years in business, Vital Farms has shown that a company committed to conscious capitalism and sustainability can thrive. Their story proves consumers will support brands that align with their values.
It's an inspiring model of a mission-driven business making real, positive change in the food system at scale. And with most of the egg market still up for grabs, Vital Farms still likely has its biggest growth and impact ahead.