Burger King faced more bankruptcies than any other chain in 2023. In the first half of the year, two large Burger King operators and a small franchisee filed for Chapter 11 bankruptcy protection, citing rising debt and declining revenues. Meridian Restaurants, Tom's King, and Restaurant Brand International conducted store closings to restructure. So far in 2023, over 400 Burger King locations have been shut down.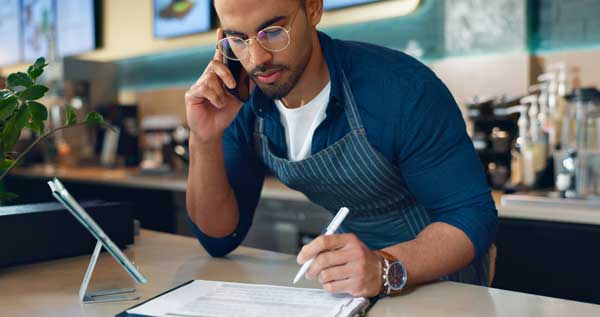 11 days ago, another major franchisee operator Premier Kings went bankrupt. The company, which managed 172 Burger King units in Alabama, Georgia, Tennessee, South Carolina and Florida, sought court protection to save some locations. Premier Kings reported a $32 million drop in sales and a $27 million net operating loss. More details will be shared in December, but lenders believe about one-third of the Premier King restaurants will eventually close due to underperformance.
McDonald's Franchisees Clashed With Corporate
While rival Burger King had the biggest bankruptcy, fast food giant McDonald's had the ugliest disputes between franchisees and corporate executives. Since the pandemic, some McDonald's franchisees have struggled financially. They've exposed that McDonald's forces expensive supplies, tech innovations, and renovations, squeezing profits.
In March, a group estimated 30% of McDonald's franchises are insolvent. The most shocking news came after Rice Enterprises, a Pittsburgh-based operator, filed for Chapter 11 after being sued for negligence. Details of the lawsuit are too graphic for this platform, but several employees were involved in unspeakable acts. Rice Enterprises said bankruptcy would reduce litigation expenses and restructure debt. No closings have been announced yet, but other franchises closed over 200 McDonald's in 2022.
Buffet Chains Ryan's and Old Country Buffet Disappeared
Two buffet chains operated by parent company Fresh Acquisitions – Ryan's and Old Country Buffet – disappeared from the market in 2023. Fresh Acquisitions filed for bankruptcy in Spring 2022 but failed to reach an agreement with lenders, leading to its dissolution in March. This sealed the fate of both chains. Ryan's franchisees had no control, while BBQ Holdings purchased Old Country Buffet but has no plans to revive it. The brands once were mall staples but suffered under poor management. Now these classic buffet chains are gone for good.
Vegetarian Chain Clover Food Lab Filed for Bankruptcy
The latest restaurant bankruptcy happened on November 14, 2023 when Clover Food Lab sought court protection. The vegetarian fast food chain based in Boston closed 20% of its locations already. Founded in 2008 to be the "vegetarian Shake Shack," Clover Food Lab cited macroeconomic conditions and inflation for its bankruptcy. With only a few dozen stores left, Clover Food Lab must prove its worth to continue operating.
Other Major Restaurants That Filed Bankruptcy in 2023
Here are some other major restaurant chains that filed for bankruptcy this year:
Dan's: The Denny's franchisee filed October 31 after sales plunged. They cited increased costs and economic challenges.
Carl's Jr: Major operator Summit Restaurant Holdings closed dozens of locations before filing. Revenue and traffic plunged.
Hardee's: Summit Holdings' bankruptcy also caused Hardee's to close 39 restaurants so far.
Corner Bakery Cafe: The fast casual chain filed in March with over $33 million in debt. They've closed 75 locations.
Pappas Pizza: A longtime operator filed for the 2nd time in 4 years, citing inflationary pressures.
Backyard Burgers: The fast casual chain filed in July after aggressively closing stores. Sales declined over 8%.
Wild Wing Cafe: The North Carolina chain filed in July, blaming the pandemic, inflation, and tight labor market.
Cozymel's: The chain entered and exited bankruptcy after renegotiating debt. Their store count is now 15% smaller.
In the tight economic environment, it's increasingly difficult for restaurants to survive. More consumer favorites are struggling, which means 2024 will likely bring more shocking bankruptcies to the market. Customers should be prepared to say goodbye to the brands they love. Chains must prove they can adapt and give people what they want to have a fighting chance.